FRAME was founded in 1999 by the late Elizabeth Rohatyn, who served as North American Co-President and Chair of the Board of Trustees until her death in 2016. The founding French Co-President of FRAME was the late Francoise Cachin, who was Director of the Musées de France at that time. Mrs. Rohatyn developed this innovative organization while her husband, Felix G. Rohatyn served as Ambassador of the United States of America to France (1997-2000), appointed by President Clinton. Mrs. Rohatyn engaged Dr. Richard R. Brettell to serve as Founding Director (1999-2009).
Currently, FRAME North America is represented by North American Co-President William Beekman. Anne-Solene Rolland is the Co-President for FRAME France.  Marguerite d'Aprile Quigley is the Executive Director for FRAME North America and Émilie Vanhaesebroucke is the Executive Director for FRAME France.
The organization began with 18 member museums and currently includes 32 member museums in France and North America. It is the only network of its kind and FRAME's commitment to cultural diplomacy in the context of museum exchanges reflects its origins in the U.S. Embassy in Paris and Mrs. Rohatyn's vision.
FRAME, a 501(c)(3) non-profit corporation, is supported by the generosity of individuals, foundations, corporations, public subsidies, as well as by its member museums in France and North America.
FRench American Museum Exchange (FRAME) is a consortium of 32 major museums in France and North America that promotes cultural exchange in the context of museum collaborations. FRAME fosters partnerships among its member museums to develop innovative exhibitions, educational and public programs, and professional exchanges among museum staff, and maintains a website to reach global audiences.
Our 20th Anniversary Video
Please take a moment to view our 20th anniversary video.
FRAME 20th Anniversary Book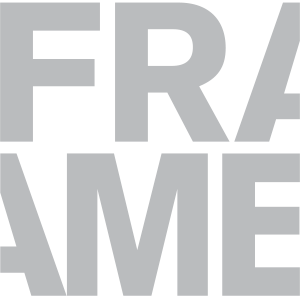 Please download and view our 20th Anniversary publication celebrating FRAME's accomplishments.